About
Our Staff

Jeffrey B. Rill, Senior Pastor
Jeff holds a Master of Divinity Degree from Yale Divinity School and a Bachelor of Arts in Religion and Philosophy from Elizabethtown College. Senior Pastor of the Lancaster Church of the Brethren since January 2003, he previously served as pastor of two other congregations in the Atlantic Northeast District of the Church of the Brethren; namely, the First Church of the Brethren, Quakertown and the Royersford Church of the Brethren.
Email Pastor Rill: jbrill916@hotmail.com
---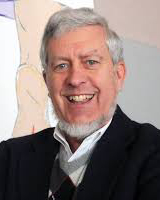 Robert D. Kettering, Interim Associate Pastor
Bob began serving LCOB on January 15, 2018 as the Interim Associate Pastor. He is a graduate of Elizabethtown College and Associated Mennonite Biblical Seminaries. Bob pastored two Church of the Brethren congregations in Mount Joy and Lititz for 28 years and served a total of 11 years the Associate District Executive for the Atlantic Northeast District and on the national staff of the Church of the Brethren. Following his retirement in 2015, Bob is now in his fourth interim pastoral role. He and his wife, Lib, live in Manheim. They have three children and four grandchildren.
Email Pastor Kettering: bobket@juno.com
---

Alix M. Sable, Associate Pastor
Alix M. Sable, an Associate Pastor, has been Pastor of Maranatha Multicultural Fellowship since January 2012. Alix and his wife Arelis coordinated the local outreach and international mission ministries since the fellowship began in 2004.
Alix holds a Master's Degree in Bilingual Education from Fairleigh Dickinson University, a Bachelor's Degree in Mechanical Engineering from Pratt Institute, and an Associate Degree in Architectural Technology from New York City Technical College. He completed the ACTS training through the Susquehanna Valley Ministry Center and is an ordained minister. Alix is also a teacher at the Reading Intermediate High School.
Email Pastor Sable: alix063sable@gmail.com
---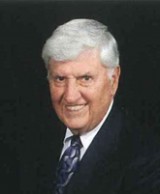 J. Calvin Wenger, Pastor of Caregiving
The caregiving responsibilities of the church are lead by J. Calvin Wenger. As a long time member of Lancaster Church of the Brethren, he is an ordained minister in the Church of the Brethren. He also is a practicing doctor of chiropractic.
Email Pastor Wenger: calvinshirleywenger@gmail.com
---

Emery Dewitt, Director of Music
Emery administers the music programs at Lancaster Church of the Brethren. He conducts the adult ensembles in traditional worship and is responsible for the Starlight Tea Concert Series. He holds degrees from Mississippi College, Villanova University and Penn State University. Along with his responsibilities at LCOB, he conducts the chamber chorus Musical Associates, sings with the Wheatland Chorale and plays oboe with Allegro: Chamber Orchestra of Lancaster.
Email Emery: emery.dewitt@comcast.net
---

Jamie L. Nace, Director of Children's/Youth Music and Director of Children's Ministry
Jamie has been the Director of Children's/Youth Music since 2005. She received her Bachelor's degree in Music Education from Millersville University and is currently writing her thesis for her Masters of Music Education degree from Lebanon Valley College. She is also the Director of Children's Ministry, and is enjoying making new connections and strengthening relationships. Along with her responsibilities at LCOB, she teaches music part-time at The New School of Lancaster.
Email Jamie: jnace77@gmail.com
---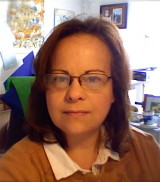 Linda Byers, Director of Youth Ministry

More to come …
Email Linda: lancob.youth@comcast.net
---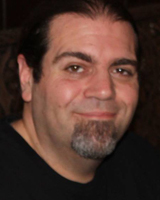 Albert (Albie) von Schaaf, Morning Psalm Director of Music
Albie is the Morning Psalm Music Director at Lancaster Church of the Brethren. He has extensive experience as a band leader and as a touring/recording musician and vocalist. Albie also teaches guitar, bass, songwriting and is active in the local music scene in the Lancaster area. As a fairly recent transplant from upstate New York, he's excited to be a part of LCOB!
Email Albie: blackfuel1@hotmail.com