Starlight Tea—Epiphany Concert
Sunday, January 7, 2018
7:00 pm

On Sunday, January 7, 2017 at 7:00 pm in the Sanctuary, our annual Starlight Tea Epiphany Concert returns as one of the most-beloved traditions at Lancaster Church of the Brethren! Each year, the Chancel Choir, the Carillon Bell Choir, soloists and instrumentalists join to take one more look at the music of Advent, Christmas and beyond. Organist Margaret Marsch is featured in a solo piece, highlighting both her artistry and LCOB's superb organ. We will welcome some special guest instrumentalists as well: violinist Simon Maurer, oboist Jeffrey O'Donnell, flutist C. J. Flint, and percussionist Jamie Nace.
This year's concert features the music of composer Dan Forrest, who has in recent years become a major composer of music for the church. His music ranges from gentle, peaceful carols to stirring anthems of praise! We will perform six different compositions by Forrest, including See Amid the Winter's Snow, He Is Born, O Little Town of Bethlehem, The First Noel, Angels From the Realms of Glory, and The Work of Christmas.
In addition, the choir will sing Gustav Holst's wonderful carol arrangement entitled Christmas Day, and Richard Shepherd's Mass of the Nativity, which uses ancient carol tunes to set the traditional Latin text of the Mass. The Carillon Bell Choir will ring two pieces, beginning with an amazing arrangement of three different carols entitled On Christmas Day in the Morn by Fred Gramann. They will be joined by oboe and flute in a setting of the familiar carol Greensleeves by Hart Morris.
Following the concert, join us for the Starlight Tea, featuring home-made cookies by the chefs of our congregation! Admission is free, and the joy is contagious — bring all your friends!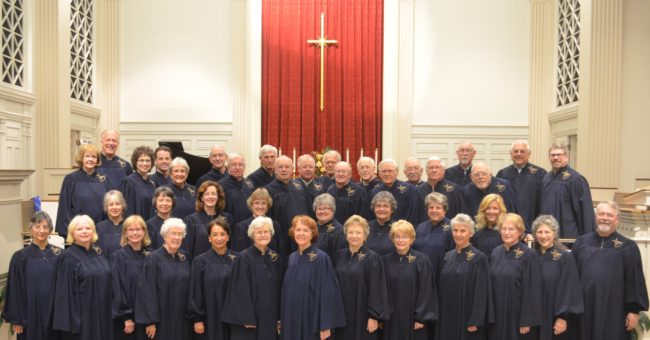 Click here to download a flyer for the 2017–2018 Starlight Tea Concert Series events.