Starlight Tea—Jesús Morales, cello
Saturday, March 3, 2018
7:00 pm

On Saturday, March 3, 2018 at 7:00 PM, the Starlight Tea Concert Series is thrilled to once again host cellist Jesús Morales! Critics have raved over the playing of Jesús Morales, calling it "impassioned," "inspired," "gorgeous," "captivating," and "miraculous." The response to Jesús' previous Starlight Tea concert with the Morales-Burgman Duo made it an easy choice to invite him back. Jesús will be joined by pianist David Pasbrig for this concert.
Jesús was born into a prominent musical family. Currently, he serves as Cellist of the Morales-Burgman Duo and ofThe Dali String Quartet, Cello Professor of the Elite Strings Program (Lansdale, PA), co-principal cellist of the Black Pearl Chamber Orchestra, and is in The Pennsylvania Arts on Tour Roster.
In 2007, Centaur Records released Mr. Morales' CD of the Saint-Saens and the Lalo Cello Concertos to rave reviews. Mr. Morales performed with the Philharmonia Bulgarica conducted by his brother, Jaime Morales. Steven Ritter of Fanfare Magazine wrote,"not since DuPre's or Starker's performances of the Saint-Saens Concerto have I heard such miraculous playing: clean as a whistle, impassioned, technically adept, and exhibiting extraordinary control." Cecil R. Baker of The Salt LakeTribune added, "his sound has an assertive, gorgeous quality, from the cello's brusque low notes to its sweet upper range."
Pianist David Pasbrig has received critical and audience acclaim throughout the United States and Far East. New York Times Music Columnist Rena Fruchter calls him "a brilliant and versatile artist," the Albany Times Union says "Pasbrig was simply marvelous throughout" and the Classical New Jersey Society Journal calls him "one of the most elegant pianists in the New Jersey-Philadelphia area."
Superb concerts by high quality artists is what the Starlight Tea series is all about! Be sure to attend, and bring your music-loving friends. As always, the concert is free with a free-will offering taken, and there is a reception afterward to meet the artists.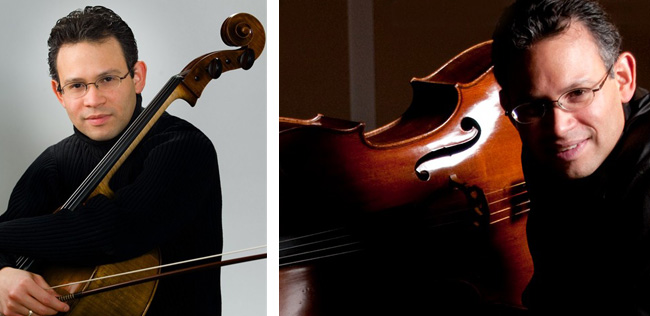 Click here to download a flyer for the 2017–2018 Starlight Tea Concert Series events.