Our Ministries
For Children
Welcome to the Children's Ministry program at Lancaster Church of the Brethren! We hope that your visit to this part of the Website is inspiring, insightful and enticing.
Our Vision: Lancaster Church of the Brethren's Children's Ministry is dedicated to keeping Christ's love as the focal point in all plans and actions. This ministry seeks to provide a foundation for spiritual growth that teaches and inspires children to follow Christ in their own unique way, encouraging healthy spiritual relationships with each other and the community.
---
Children's Sunday Morning
Guided Child Care
Time: 8:45 a.m.–11:30 a.m.
During Sunday morning worship, child care for children from birth through three years of age is available. Trained adults provide loving care in both a crib and toddler nursery program.
Faith Kingdom—Explore the Bible!

Time: 9:00 a.m.–10:00 a.m.
Age Groups: Infant to Age 2, Age 3 and 4, Kindergarten to Grade 3, Grades 4 and 5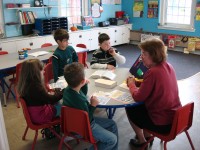 Faith Kingdom is a place where children have the opportunity to grow closer to Jesus through exploring God's Word and applying it to their daily lives. The children will develop relationships with their teachers and peers and will learn to see how God works through everything they do. This Sunday School program includes many different activities such as drama, singing, games, crafts and storytelling.
Praise Kidz—Praise God!

Time: Dismissal during 10:15 a.m. worship services
Age Group: Age 4 to 4th Grade

Praise Kidz on Facebook!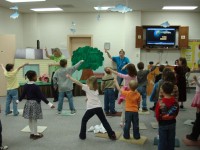 Every Sunday morning, children ages four through 4th grade gather together in the Praise Zone for a time of worship and teaching. Our mission is to provide children the atmosphere in which they can worship God with overwhelming excitement as well as teach them about what it means to worship God and understand what He can do in their lives.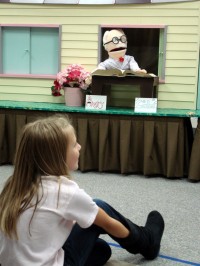 Energetic Music
We use children's versions of worship music & hymns.
Engaging Lessons
Lessons are taught through dramatic story telling, visual aids, video, music and much more! Our Praise Palz (puppet ministry) arrive every morning to help share their wisdom and excitement.
Exciting Activities
Crafts or games recap the lesson or theme of the day.
Kids attending Praise Kidz are dismissed during all three 10:15 a.m. worship services: Sanctuary Worship, Morning Psalm Contemporary Worship and Maranatha Multicultural Worship.
---
Children's Music
Ages 0–2
Tuesday evenings—This class is for newborns through age 2. In this class, our youngest friends experience music, with a parent or caregiver, in a variety of ways. It is a beautiful way to introduce your child to music and to experience community with other parents/caregivers.
Ages 3 and older
Wednesday evenings—There are three music classes. The Music Makers class, held from 5:45–6:15 p.m., is for children ages 3 and older. This class includes singing, movement, musical games and stories, and instrument play. It is a perfect all-inclusive musical experience! The Mallets and More class, held from 6:15–6:45 p.m., is for children age 6 and older. This class offers our older friends an opportunity to explore more advanced instrument play on xylophones, bells, and other instruments. The Junior Ringers class, held from 6:45–7:15 p.m., is for children in 4th to 8th grades. In this class, the children/youth will learn to play hand chimes. They'll have a great time making beautiful music!
Please note—there will be toys, craft supplies, games, etc. available in another room for any younger siblings who stay while an older sibling is another class.
All music classes will be held in the children's music room at LCOB which is located upstairs, on the second floor. Classes are typically held in the Fall, Winter, and early Spring. Check our events page for scheduled classes.
---
Children's Seasonal
Kids Night
Kids Night is all about fun! It happens twice a year and is a big hit for the children and their parents! The fun includes games, moon bounces, crafts, food and so much more, all while parents enjoy a night to themselves.

Vacation Bible School
Vacation Bible School is five days of summer fun packed with Bible lessons, snacks, games, music and crafts all on a rotating schedule in the evening. We choose high energy curriculum. This program gives us great joy as we see the children learn about Jesus while having lots of fun! Check out the Events page to find more information. Typically VBS is held in July.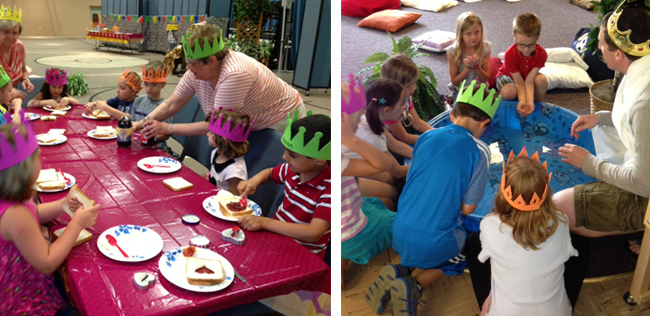 Family Holiday Celebrations
We offer several family activities during the Christmas and Easter seasons. At our Christmas Family Breakfast, we enjoy a great pancake meal, decorate cookies, create a craft and sing carols. On Christmas Eve, we have a special family service featuring the children! And, in the Spring, we search for prize-filled eggs while celebrating Jesus' resurrection at our Family Easter Egg Hunt.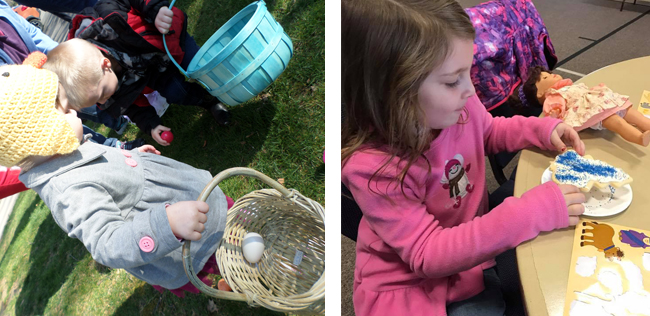 Lancaster Brethren Preschool
Lancaster Brethren Preschool (LBP) is housed at the Lancaster Church of the Brethren. It serves ages 2 to 5 with a dedicated staff. For more information regarding LBP, please contact Director Jessica Steinman at (717) 397‑6227 or email lancob.preschool@comcast.net.