About
Our Staff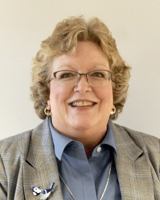 Misty Wintsch, Lead Pastor
Misty has been a full-time pastor for over 11 years having previously been occupied in the business world. She earned a BS on Organizational Management and Development at Eastern Mennonite University in 2006 and a Master's Degree in Church Leadership (MACL) from Eastern Mennonite Seminary in 2015. She was ordained in 2010 having complete Brethren Academy's Training in Ministry (TRiM) requirements. She was Atlantic Northeast District Moderator in 2018 and occasionally serves as an adjunct professor teaching Biblical Perspectives at Eastern Mennonite University's Lancaster Campus. Misty is an amateur quilt-maker, a mystery lover (books, movies and TV mysteries), a classic country music fan and a people person. She loves children and elders and everyone in between. Nothing pleases her more than time spent with others.
Email Pastor Wintsch: PastorMistyW@gmail.com
---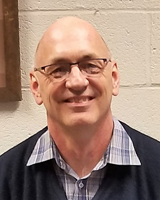 Don Fitzkee, Pastor of Worship
Don began serving as an interim pastor in December 2018 and in January 2020 became Pastor of Worship. He was previously employed for 17 years in fundraising and communication roles at COBYS Family Services, most recently as Director of Development. A graduate of Elizabethtown College and Eastern Baptist Theological Seminary (now Palmer), Don is an ordained minister who served 20 years as part of the non-salaried ministry team at Chiques Church of the Brethren, near Manheim. He is author of Moving Toward the Mainstream, a 20th century history of the churches of the Atlantic Northeast District (Good Books, 1995), and has written two other books and various articles for Messenger magazine and other Brethren publications. He has served the denomination as a member of Standing Committee and recently chaired the Church of the Brethren Mission & Ministry Board. He has visited more than 20 countries, beginning with a year of study abroad in Marburg, Germany. Don, his wife, Carolyn, and children Galen and Marianne, live near Manheim.
Email Pastor Fitzkee: donfitzkee@gmail.com
---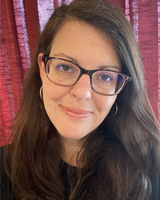 Jamie L. Nace, Pastor of Child and Elder Ministries
Jamie has been on staff at LCOB in a variety of roles since 2005. She received her Bachelor's degree in Music Education from Millersville University and her Master's degree in Music Education from Lebanon Valley College. She is currently a licensed minister in the Church of the Brethren taking classes toward ordination. Jamie has worked with children for over 20 years and she is excited to take on this new role as a member of the pastoral staff where she will also get to work with our elder population, a group also near and dear to Jamie's heart.
Email Jamie: jnace77@gmail.com
---

Alix M. Sable, Associate Pastor
Alix M. Sable, an Associate Pastor, has been Pastor of Maranatha Multicultural Fellowship since January 2012. Alix and his wife Arelis coordinated the local outreach and international mission ministries since the fellowship began in 2004.
Alix holds a Master's Degree in Bilingual Education from Fairleigh Dickinson University, a Bachelor's Degree in Mechanical Engineering from Pratt Institute, and an Associate Degree in Architectural Technology from New York City Technical College. He completed the ACTS training through the Susquehanna Valley Ministry Center and is an ordained minister. Alix is also a teacher at the Reading Intermediate High School.
Email Pastor Sable: alix063sable@gmail.com
---

Emery Dewitt, Director of Music
Emery administers the music programs at Lancaster Church of the Brethren. He conducts the adult ensembles in traditional worship and is responsible for the Starlight Tea Concert Series. He holds degrees from Mississippi College, Villanova University and Penn State University. Along with his responsibilities at LCOB, he conducts the chamber chorus Musical Associates, sings with the Wheatland Chorale and plays oboe with Allegro: Chamber Orchestra of Lancaster.
Email Emery: emery.dewitt@comcast.net
---

Linda Byers, Director of Youth Ministry

As Director of Youth Ministry, Linda is excited to encouraging youth in Jr. and Sr. High School to grow and develop a closer relationship to God.
Before returning to this ministry in June of 2018, Linda was called in 2015 to serve with Bahamas Methodist Habitat on the island of Eleuthera. There she worked to coordinate mission trips for youth, young adults and adults from across the United States. Linda was first called to work with the youth at the Lancaster CoB in 2011. Before working in vocational ministry Linda was self-employed as a coordinator of International Exchange Student, in addition to being a freelance artist and graphic designer. Linda's first job after graduating from Kutztown University was as a Cartographer, where she was inspired to explore the world through maps.
Linda enjoys being creative in many ways. She is working on developing some mean harp (harmonica) skills in her spare time and never gets enough time in her kayak (H‑20). Linda is a mom to Mason and has been married to her favorite husband David for 30 years (in 2019)
Email Linda: lancob.youth@comcast.net